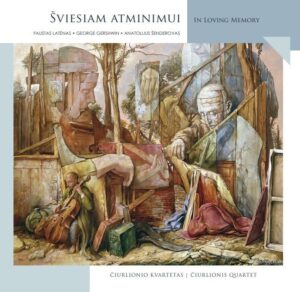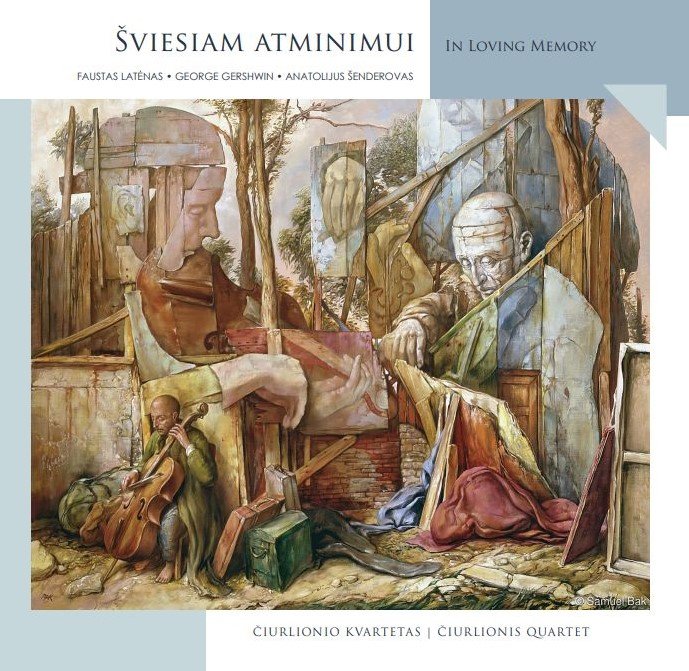 The Lithuanian National Philharmonic released a vinyl record "For Loving Memory" during the implementation of the project "Music Route of Litvaks". The vinyl contains works by Anatolijus Šenderovas, George Gershwin and Faustas Latėnas. The name "For Loving Memory" was chosen for the entire vinyl title. It sensitively reflects to the idea of presenting the cultural heritage of the Litvaks, which was brutally erased from historical memory by the tyranny of the 20th century, but which, despite the Holocaust and other repressions, remained a fragment of a familiar melody in the works of the present creators.
The exclusive design of the record was created by the artist Neringa Žukauskaitė. Her envelope and the cover of the booklet are decorated with paintings "Familiar Melody" (1997) and "Remains" (2002–2006) by Samuelis Bakas, a Vilnius-born Litvak painter.
The release of this vinyl was planned in 2020 to commemorate the year of Vilnius Gaon and the history of Lithuanian Jews, but due to the pandemic and the soon-to-be-announced quarantine the process has slowed down considerably. The edition of vinyl consists of 500 pieces, each of which is a collectible and numbered by hand.
Price 25 Eur.