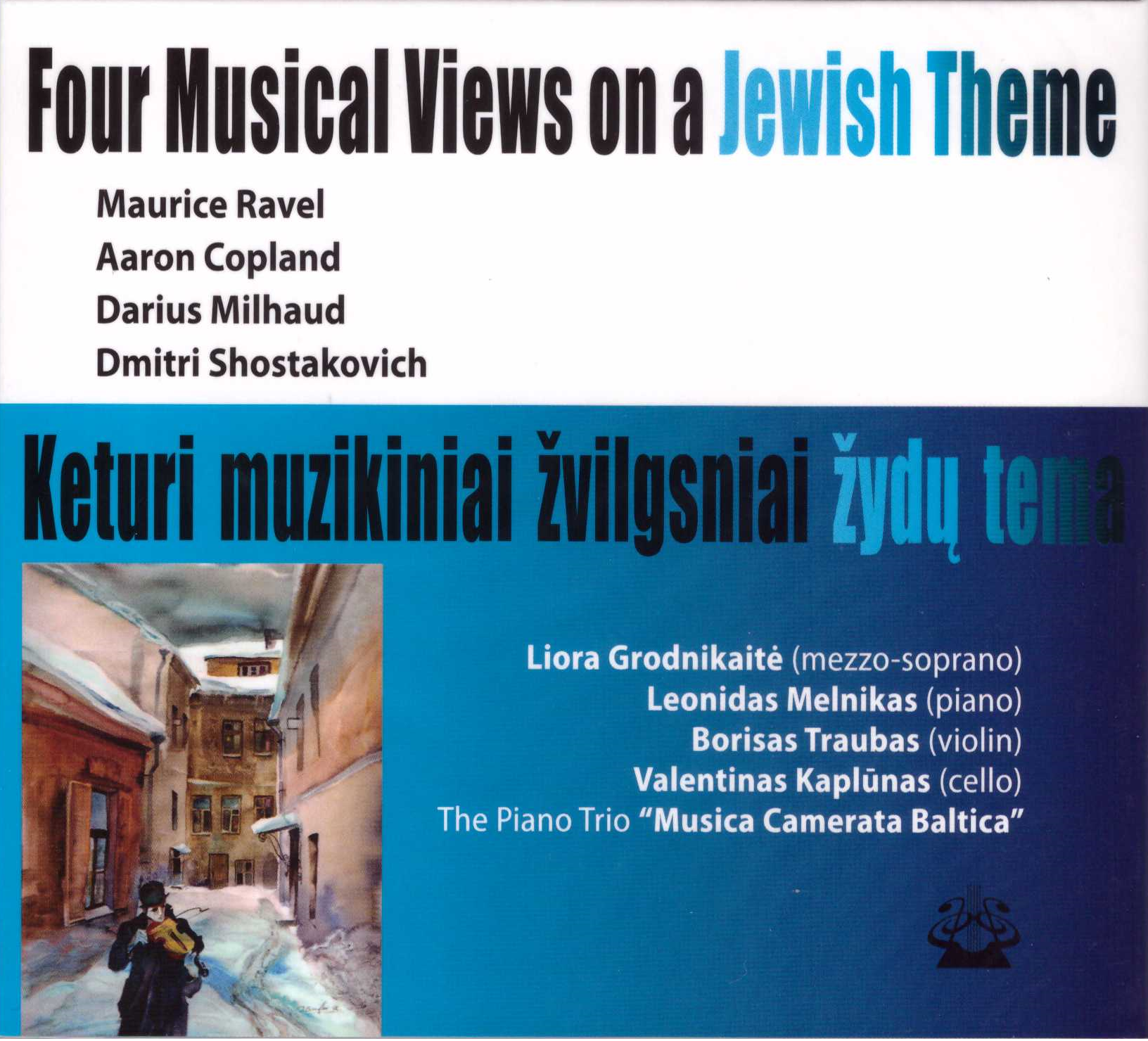 CD "Four Musical Views on a Jewish Theme" (without magazine "Muzikos barai")
On this CD "Four Musical Views on a Jewish Theme" you will find the most beautiful music pieces of Jewish composers Maurice Ravel, Aaron Copland, Darius Milhaud, and Dmitri Shostakovich performed by Liora Grodnikaitė (mezzo soprano), Prof Leonidas Melnikas (grand piano), Borisas Traubas (violin), Valentinas Kaplūnas (cello) and grand piano trio "Musica Camerata Baltica".
read more..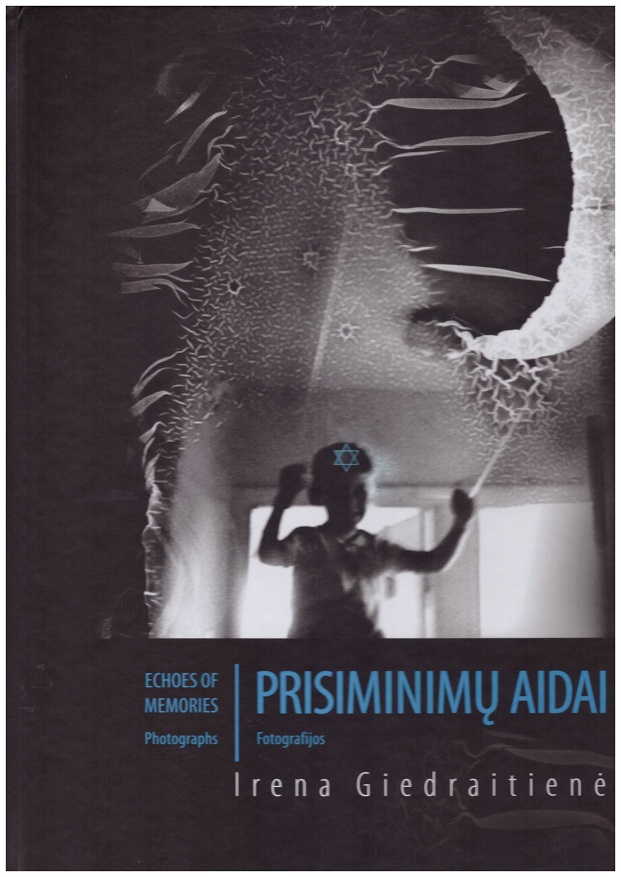 Photography album by Irena Giedraitienė "Echoes of Memories" (Lithuanian, English)
Photography album by Irena Giedraitienė is a book about the personal memory of long known friends, newly met people, family and friends. "Echoes of Memories" is a distant echo of what people had to survive, it is the reflection of time, which passed and was lost by force. Time is...
read more..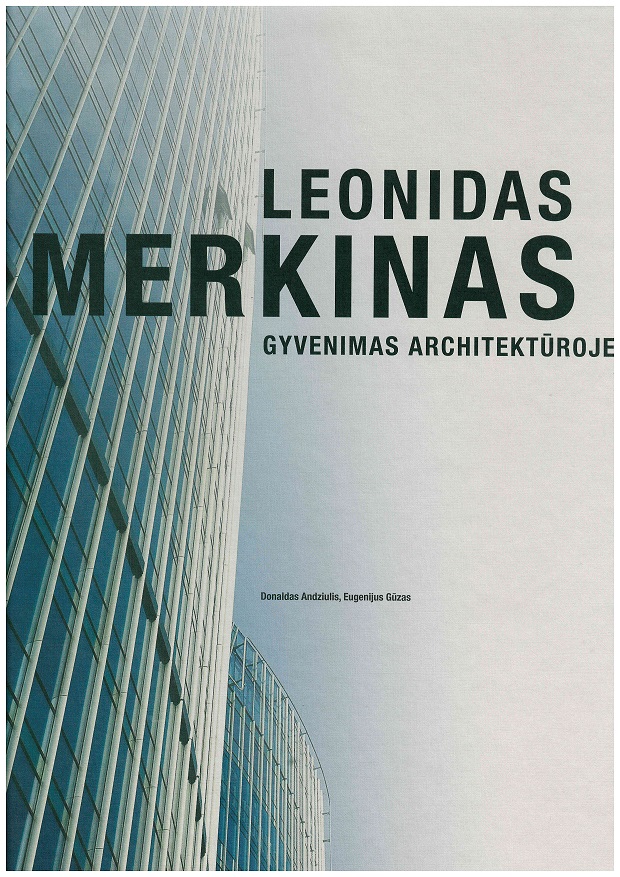 Leonidas Merkinas. A Life in Architecture (Lithuanian, English)
This book is a meeting with the architect Leonidas Merkinas (1948 – 2017). His life's activity was consistent creative process by an accomplished and intellectual architect inspired by accumulated inspired by accumulated knowledge, constantly updated information...
read more..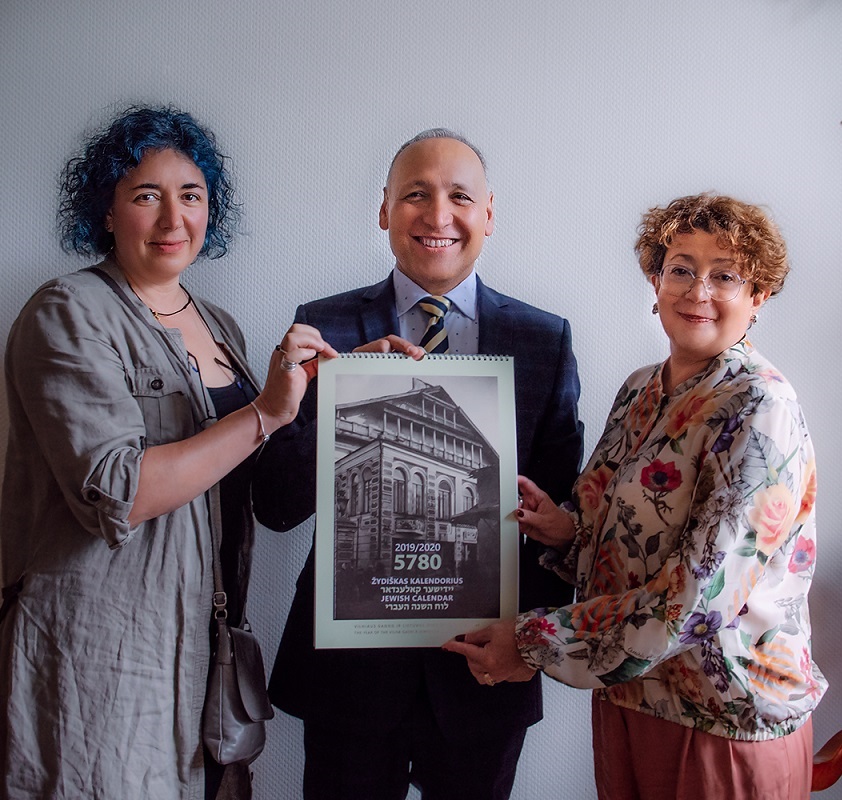 5780 Jewish Calendar 2019/2020 (English, Lithuanian)
The year 2020 (5780) is special for Litvaks, no matter whether they live in Lithuania, Israel, South Africa, Argentina, The United States or anywhere else in the world. This year marks an important anniversary for the entire Jewish world, the 300th birthday of the great Jewish genius, spiritual leader and founder of the Litvak identity, the Vilna Gaon, and likewise the first synagogue in Vilnius, which later acquired the name the Great Synagogue.. read more..
Price
10 Eur Giving away for free!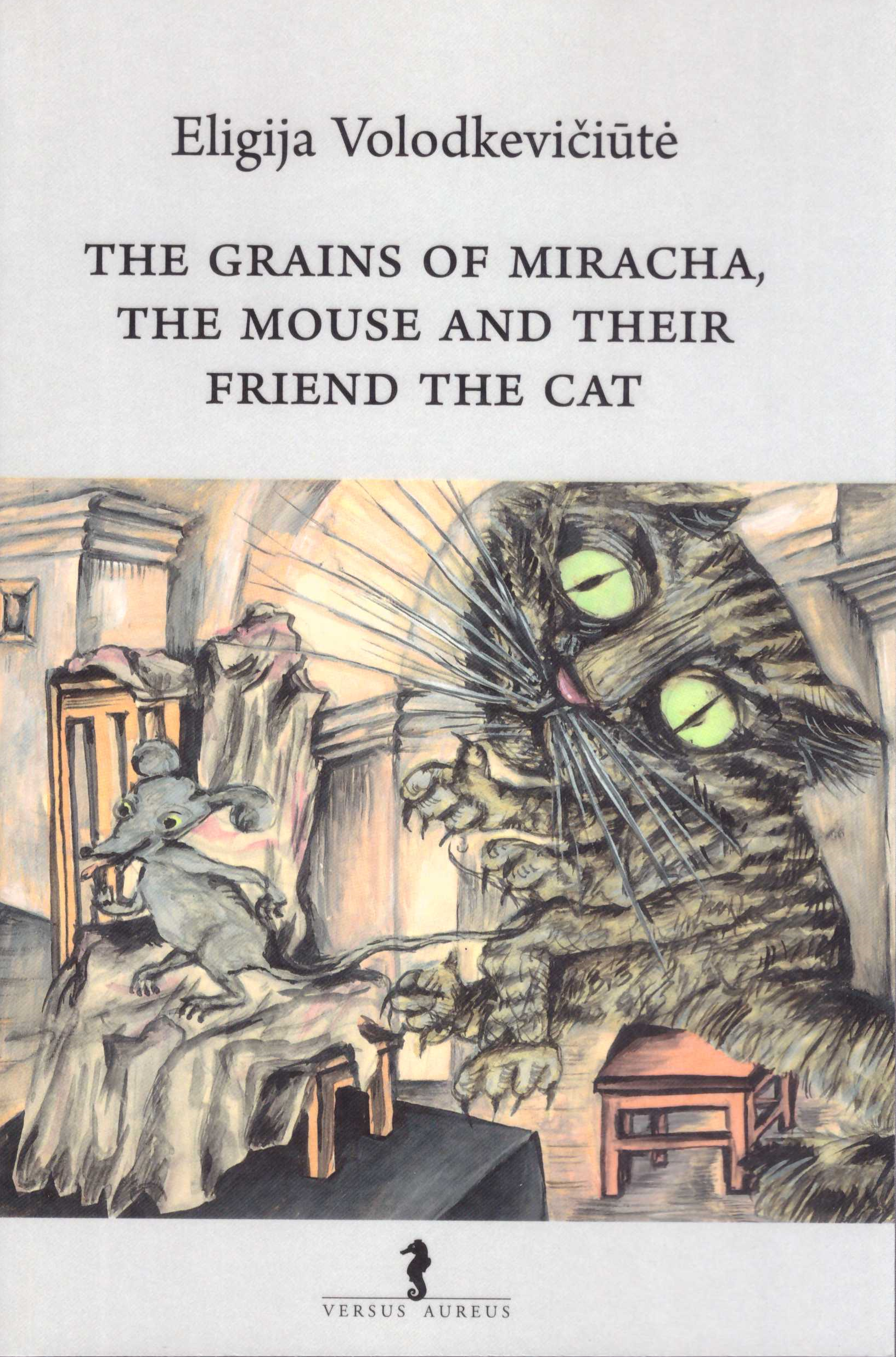 Eligija Volodkevičiūtė, "The Grains of Miracha, the Mouse and their Friend the Cat" (English)
We invite you to purchase a new book – novel for children in English by the known writer and scenarist. This book is a reminder of the hurtful Jewish history, adult and child's life segment, which was spent in ghetto and rendered in personified form, which is closer to younger readers..
read more..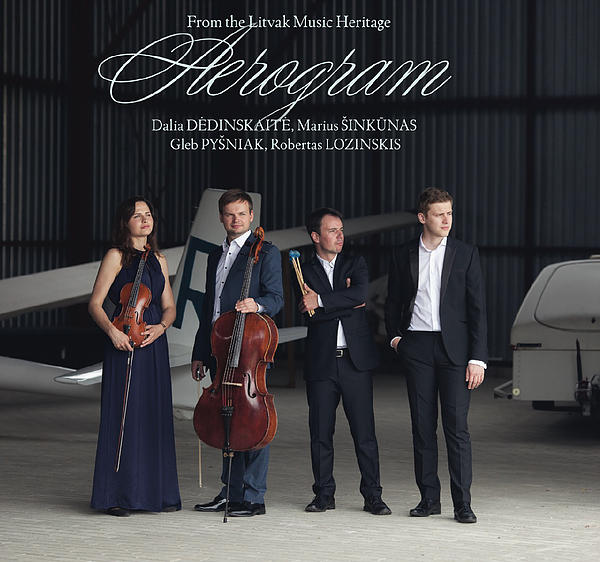 CD "From Litvak Music Heritage: Aerogram"
Hence this project – a meaningful attempt on part of a group of Lithuanian musicians to connect past and present by following the footprints of the Litvak music heritage. Four young, but prominent and one of the brightest Lithuanian performers – violinist Dalia Dėdinskaitė, cellist Gleb Pyšniak, pianist Robertas Lozinskis and vibraphonist Marius Šinkūnas – teamed up for a joint two-fold initiative: firstly, to record a collection of selected Lithuanian Jewish chamber music...
read more..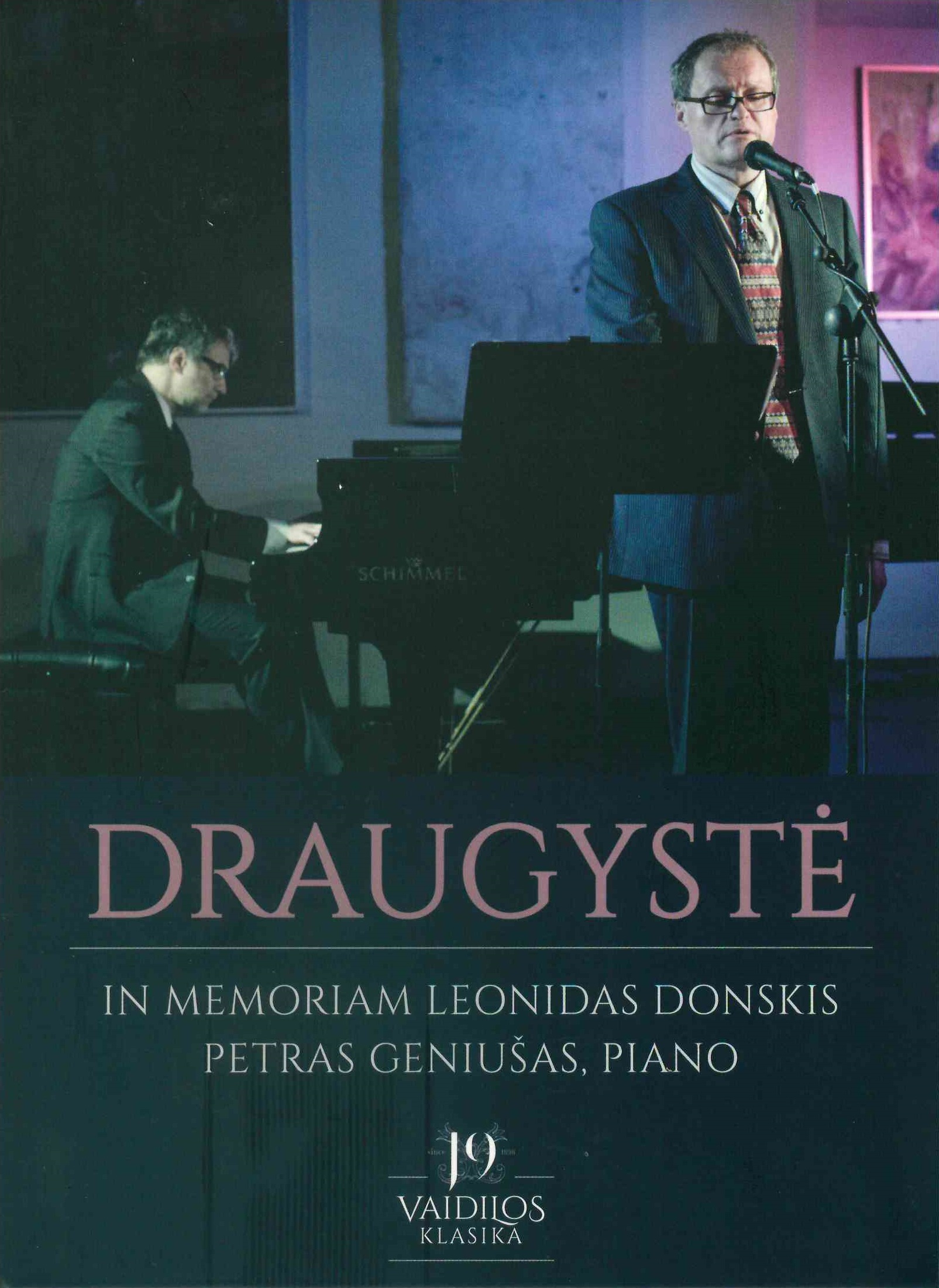 Friendship: In memoriam Leonidas Donskis. Petras Geniušas, Piano. DVD
Pianist Petras Geniušas and philosopher Leonidas Donskis, who died in 2016, were friends ted by creative partnership. They worked together on several artistic projects and planned many more of them. Concert, recorded in this DVD is dedicated to commemorate Leonidas Donskis and the friendship of the two prominent persons in Lithuania.. read more..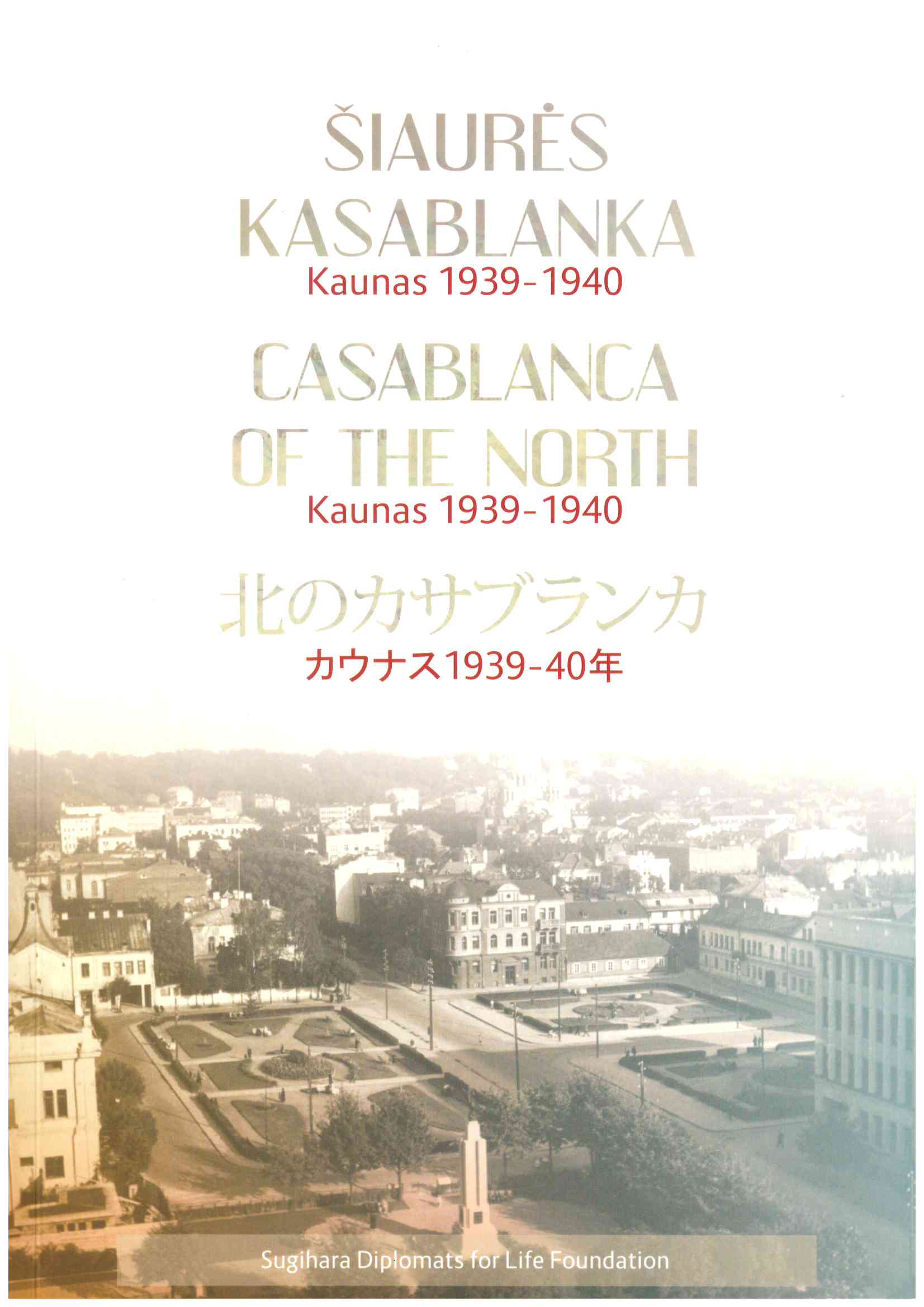 Casablanca of the North: Kaunas 1939 – 1940. The Exhibition Catalogue (Lithuanian, English, Japanese)
This publication is a catalogue published by Sugihara Diplomats for Life Foundation representing the exhibition at the Sugihara House in Kaunas. From the perspective of Kaunas of that time, the exhibition bears the symbolic name...
read more..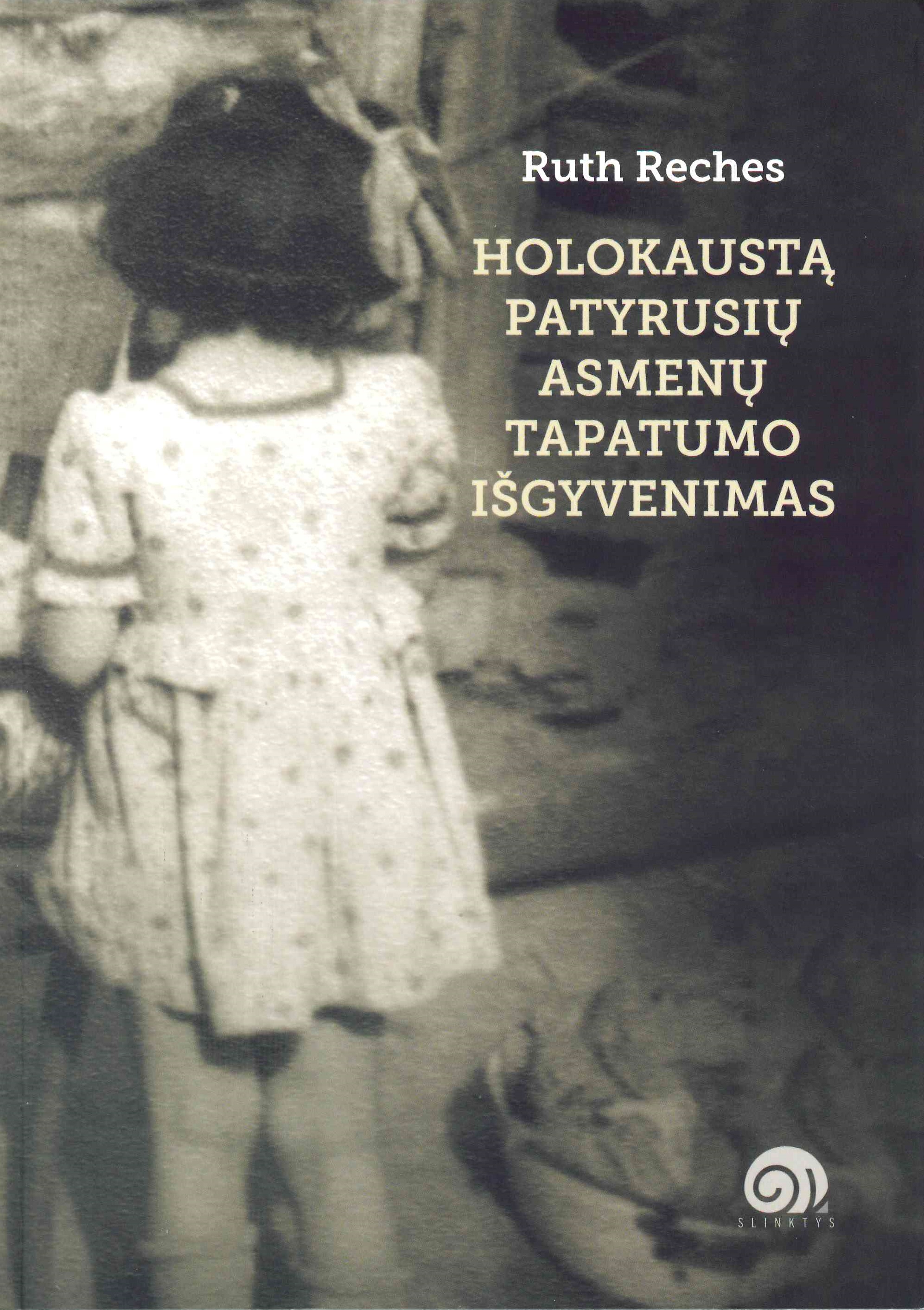 Ruth Reches "Holocaust Survivors' Experience of Identity" (Lithuanian, English, Hebrew)
This book is a monograph by Ruth Reches, based on her dissertation " Holocaust Survivors' Experience of Identity " (Psychology, S 006). The Holocaust had long-term consequences for identity: the Holocaust formed a perception of oneself as a..
read more..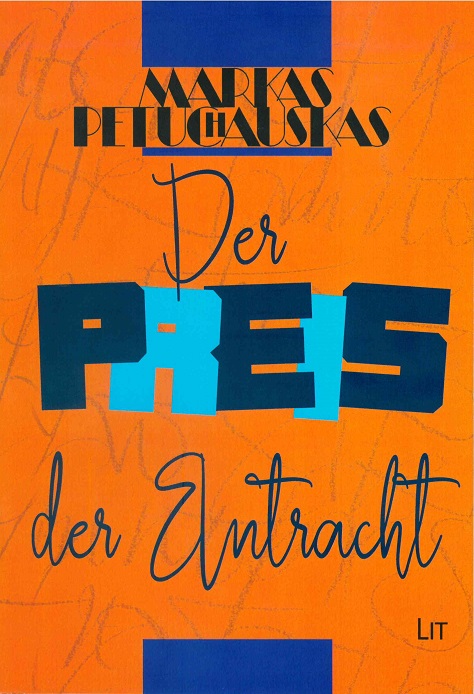 Markas Petuchauskas, "Der Preis der Eintracht" (in German)
Life provided the prisoner of Vilnius (Vilna) Ghetto, the famous theater critic and historian Markas Petuchauskas with such twists of fate, which you will not see even in the adventure movies. The author talks about people, who remained people during the Nazi and Soviet occupations in Lithuania… read more..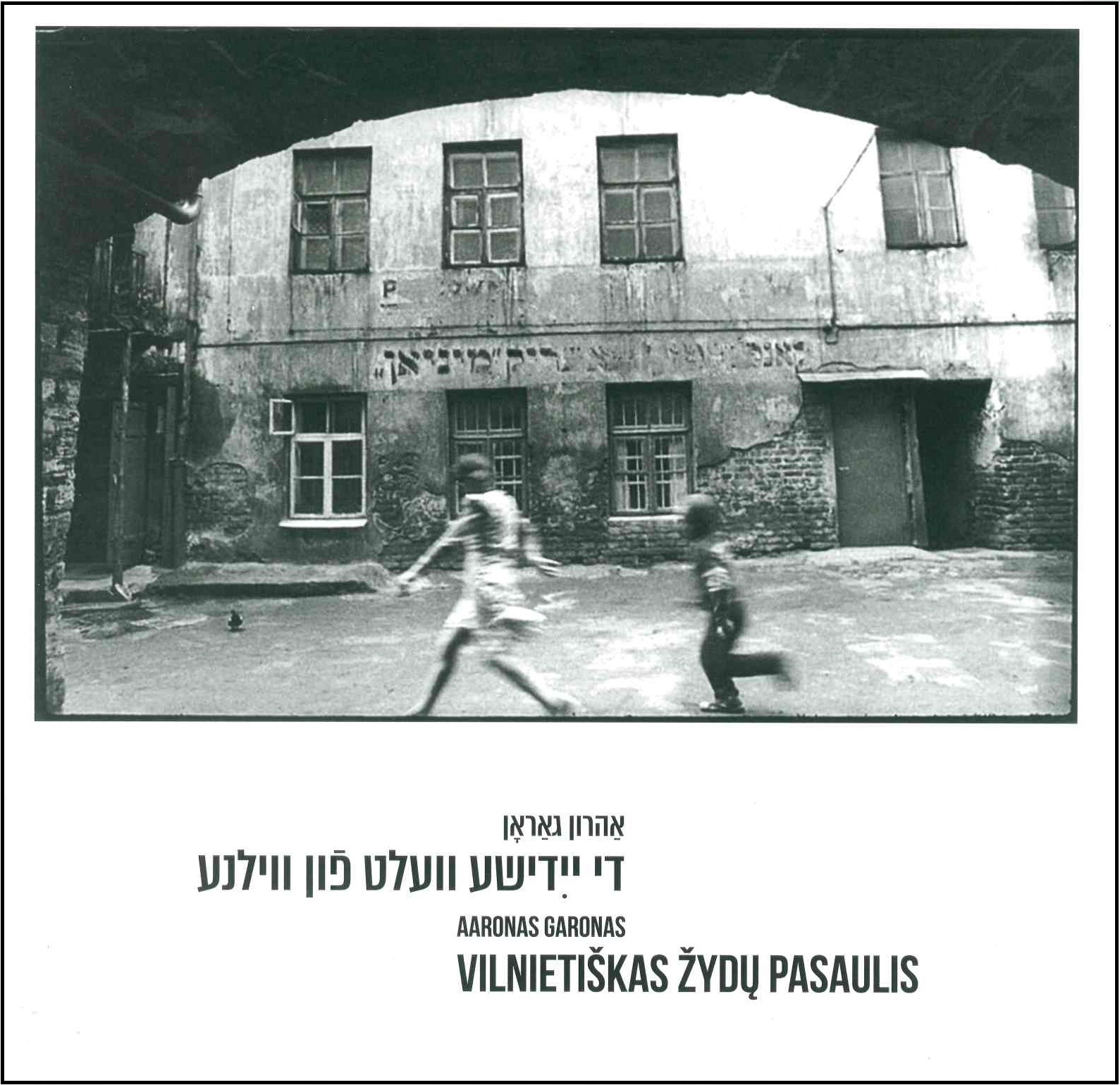 Aaron Garon "Jewish World of Vilna" (Lithuanian, Yiddish)
The book "Jewish World of Vilna" is a collection of articles by famous journalist Aaron Garon, that were published in Yiddish in periodical publications, illustrated with archival material.. read more..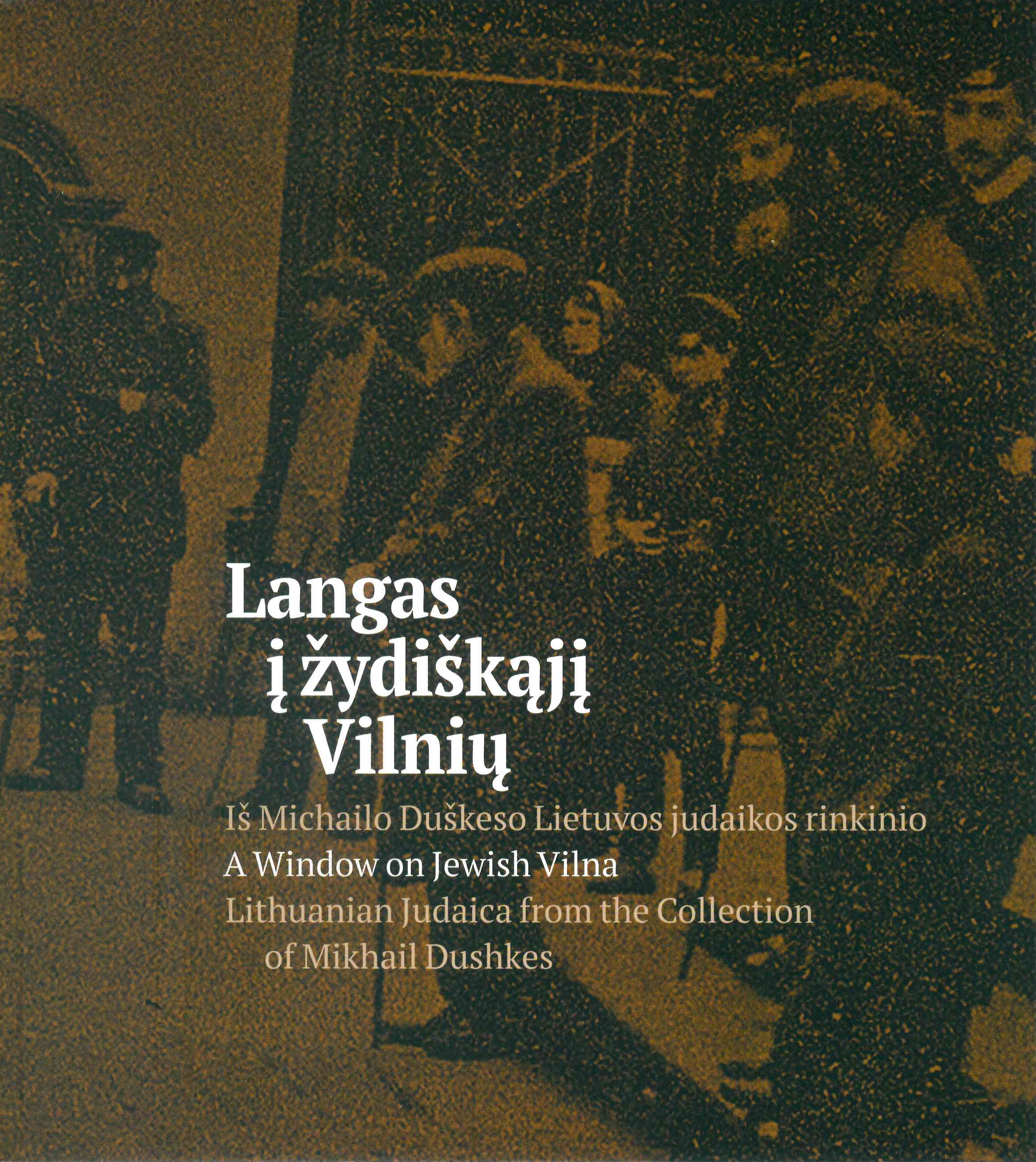 A Window on Jewish Vilna. A Lithuanian Judaica from the Collection of Mikhail Dushkes (Lithuanian, English)
This catalogue, is composed on the basis of a collector, businessman and sportsman Mikhail Dushkes exhibition "The Life of Vilnius Jews until Holocaust.. read more..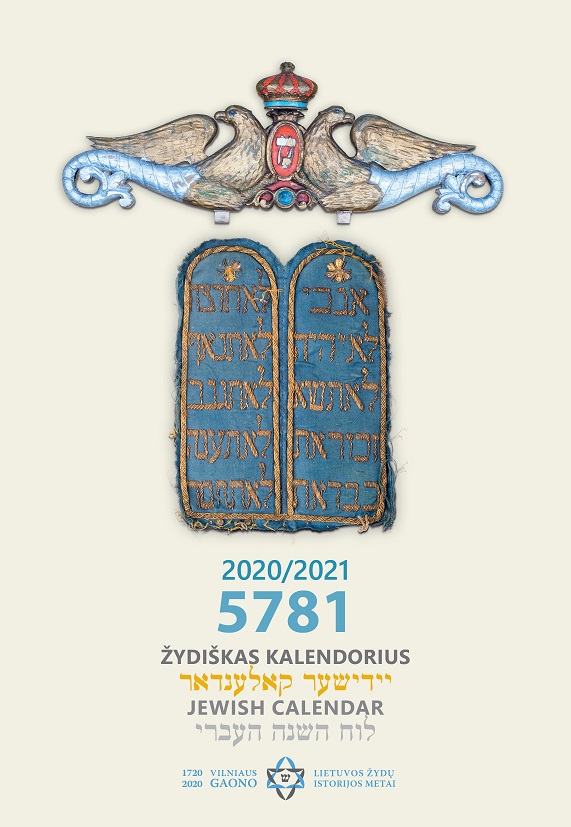 5781 Jewish Calendar 2020/2021 (English, Lithuanian)
The calendar for 5781 features Jewish symbols, most of which are intended for worshiping God and connected with holidays and religion. There were hundreds of synagogues formerly operating in Lithuania where Torah was read daily, worshipers wore the tallit on their shoulders and all men covered their heads with a kipa. read more..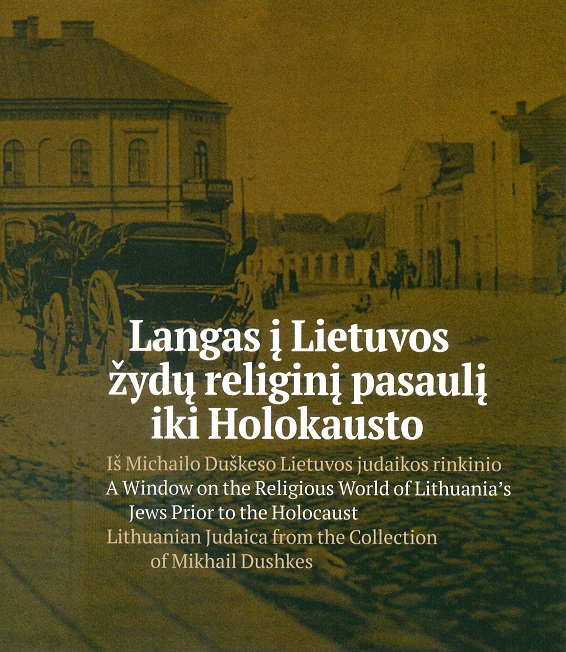 A Window on the Religious World of Lithuania's Jews Prior to the Holocaust. Lithuanian Judaica from the Collection of Mikhail Dushkes (Lithuanian, English)
This album assembled by collector, athlete, academic and businessman Mikhail Dushkes provides a window into the rabbinical world of interwar Lithuania and.. read more..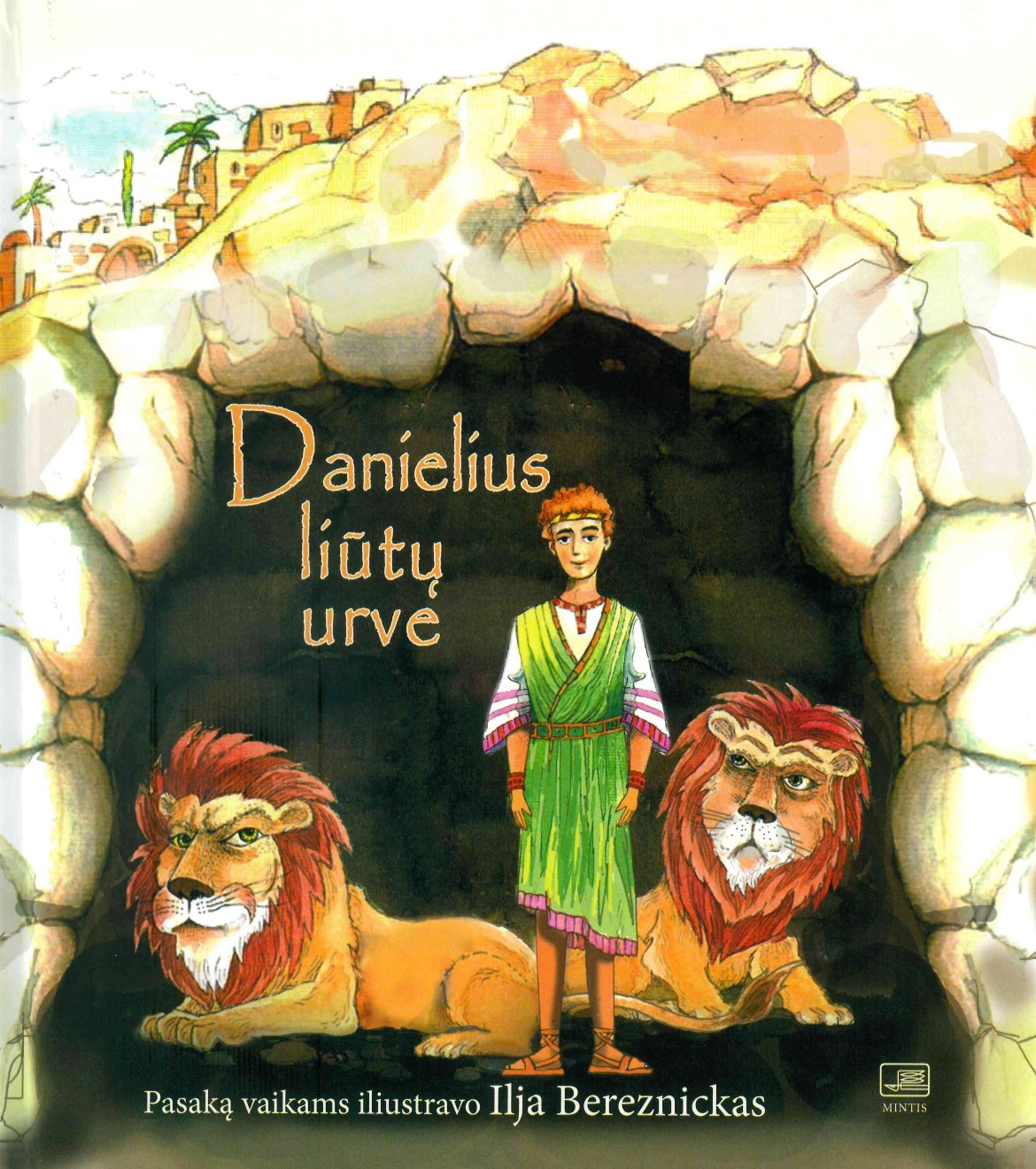 Ilja Bereznickas. Daniel in the Lions' Den (Lithuanian)
"Daniel in the Lions' Den" is a story illustrated by a famous animator Ilja Bereznickas based on a well-known passage from the Bible. The story of Daniel's life is presented in a way to cheer and teach children. It can be an interesting acquaintance with religion or an encouragement to go deep into history.. read more..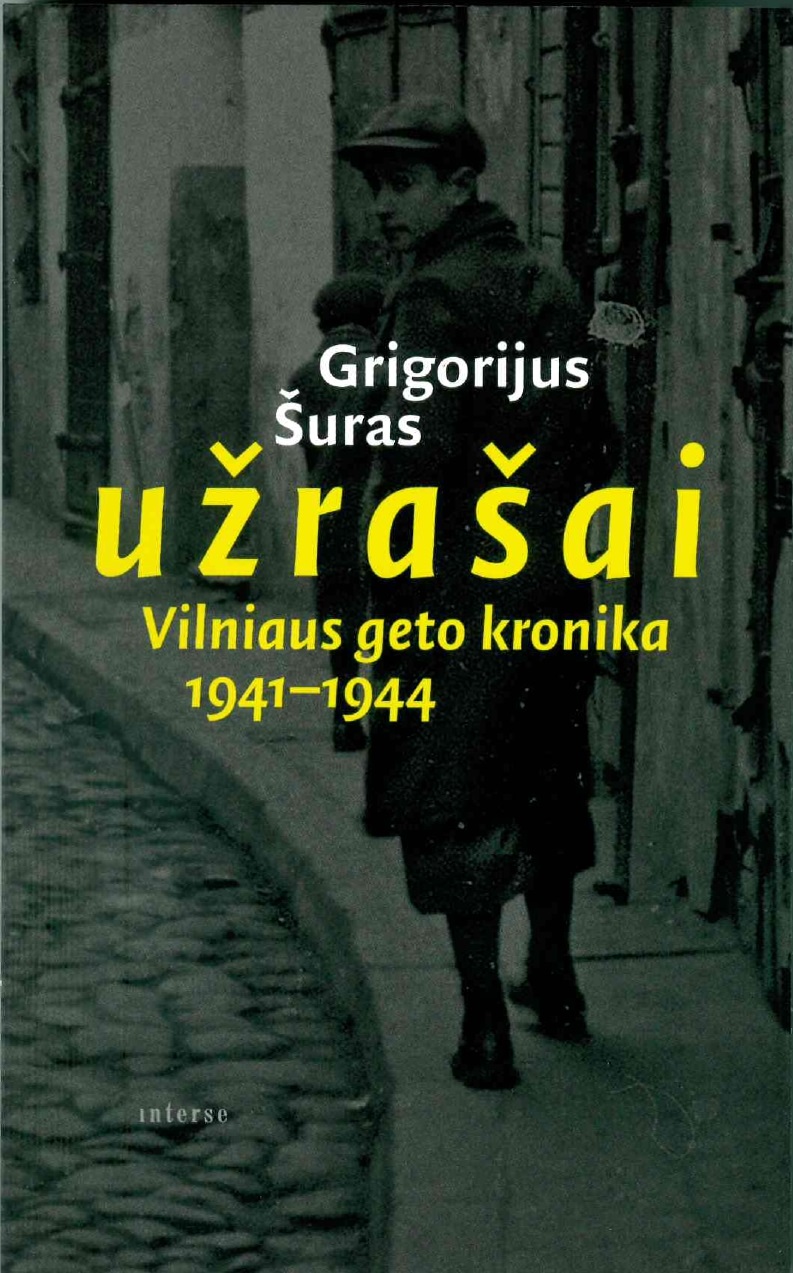 Grigorijus Šuras "Notes. Chronicle of Vilnius Ghetto in 1941-1944" (Lithuanian)
This publication presents notes written by Grigorijus Šuras in Vilnius Ghetto and camp "Kailis" after liquidation of Vilnius Ghetto. Original text is in Russian language and written down in notebooks or on pieces of papers which were rewritten in notebooks.. read more..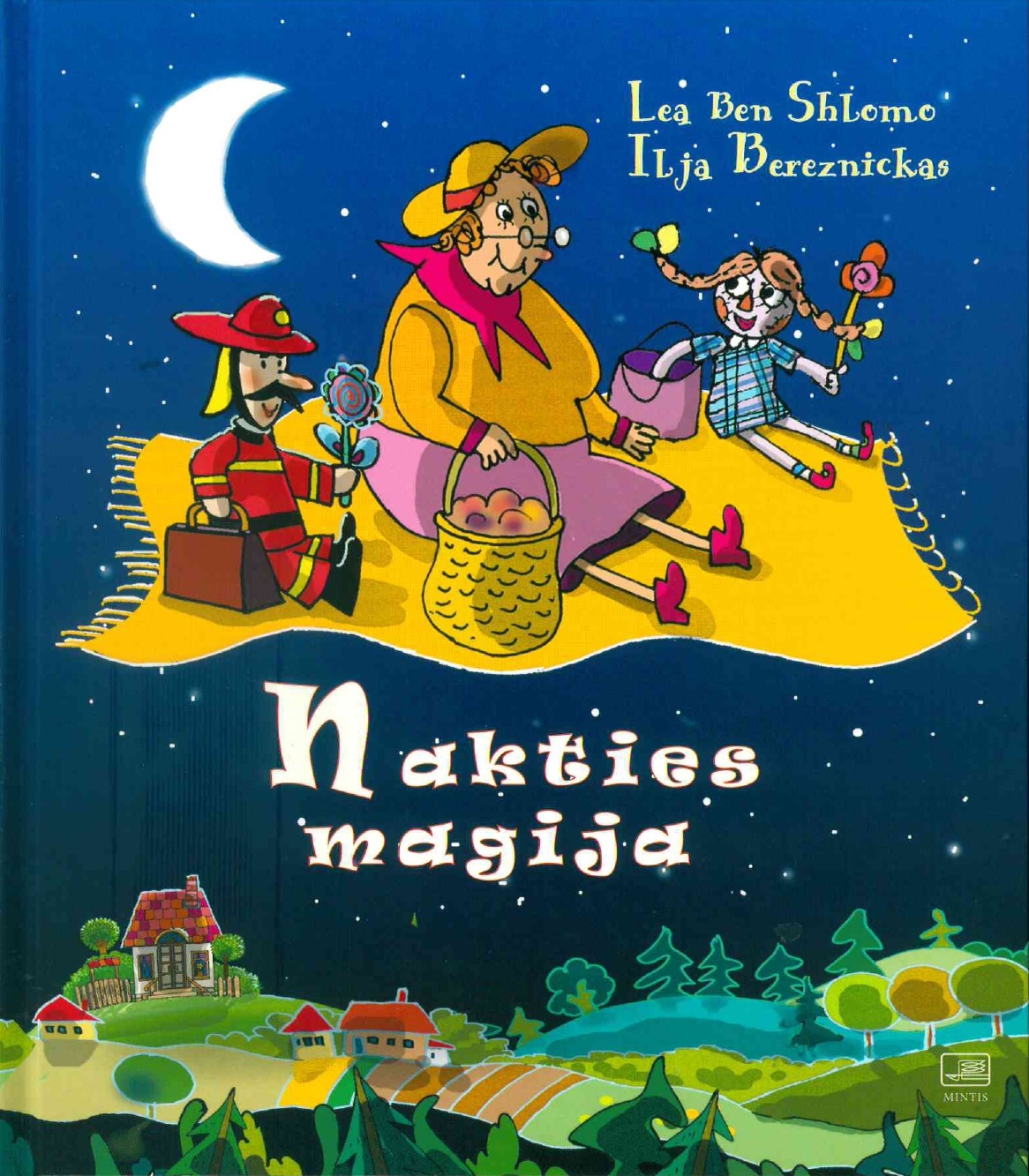 Lea Ben ShLomo, Ilja Bereznickas "The Magic of the Night" (Lithuanian)
It is so hard to compete with electronic toys and computer games in this modern world. Neras and Šansas, wooden dolls, know that they can be funny toys if just one child would pick them and take home.. read more..
Book order
If you want to order books on our e-shop, please fill the order form below.
We will send you an invoice to your indicated e-mail.
After receiving payment, we will send the books to the address indicated on the order form.
The price for one order delivery is €2.48
If the payment for is not made in 20 calendar days, the order will be cancelled.