Aaron Garon (Garonas, 1919-2009) was born in Vilnius and most of his life was associated with his beloved home town. He moved to Israel in 1992 but always looked forward to the summers when he would return to Vilnius.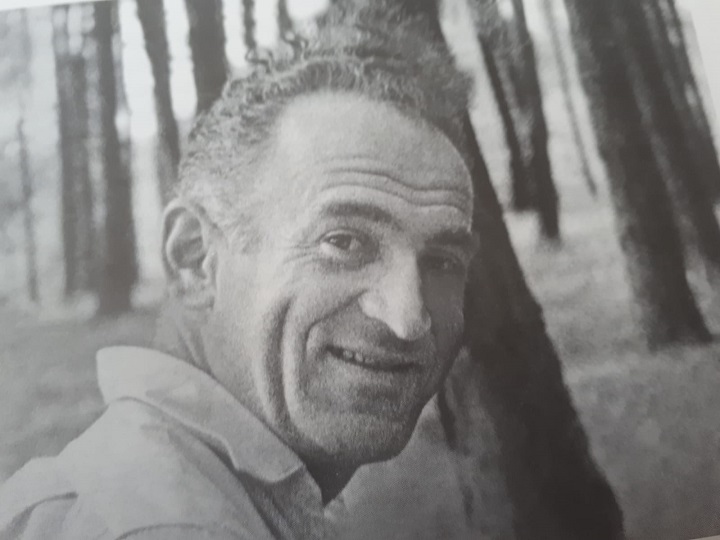 Garon became a witness to the phenomenon of the Vilnius Jewish world at a young age and harbored a life-long and deep love of Jewish culture and his native Yiddish language.
A reserved and proud Litvak, Garon painfully witnessed, too, the decline of Yiddish: "How can we erase a thousand years of Jewish cultural history?"
Garon's terse tales of his home, parents and school–all of which he adored–served as a kind of return to paradise lost for him: "If there is anything positive in me, I must thank my parents and school and our wonderful principal Sofia Gurevich for this," he wrote.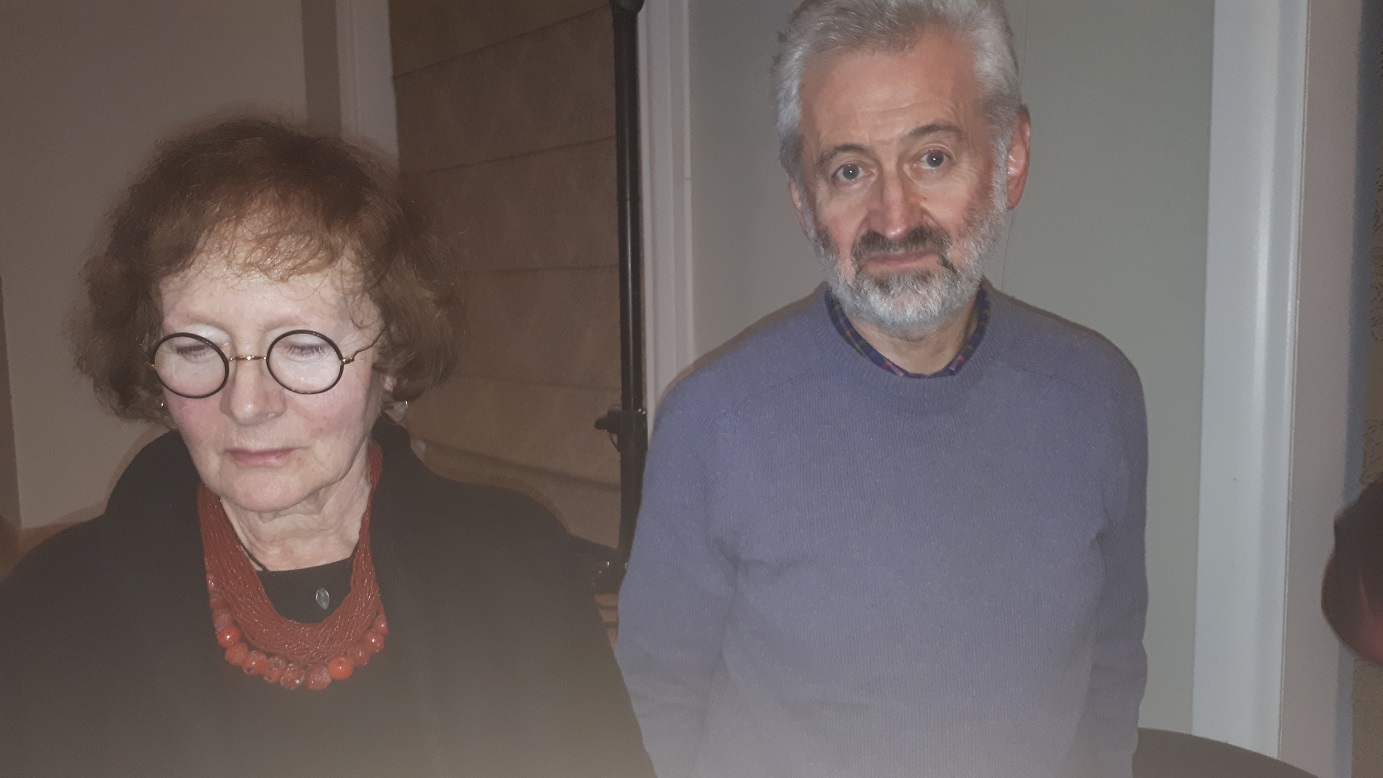 The Jewish world of Vilnius thrived for centuries but was wiped out in the Holocaust, although survivors continued to speak Yiddish with their families for decades. Most of them made their way to Israel, and Yiddish was no longer heard on the streets of Vilnius. This book–a Lithuanian translation of select articles by Garon the journalist and writer–is more than just vivid memories, it is a testimony to and a painting in Yiddish of a lost world which might teach future generations just how much the city lost. The new book is in both Lithuanian and Yiddish.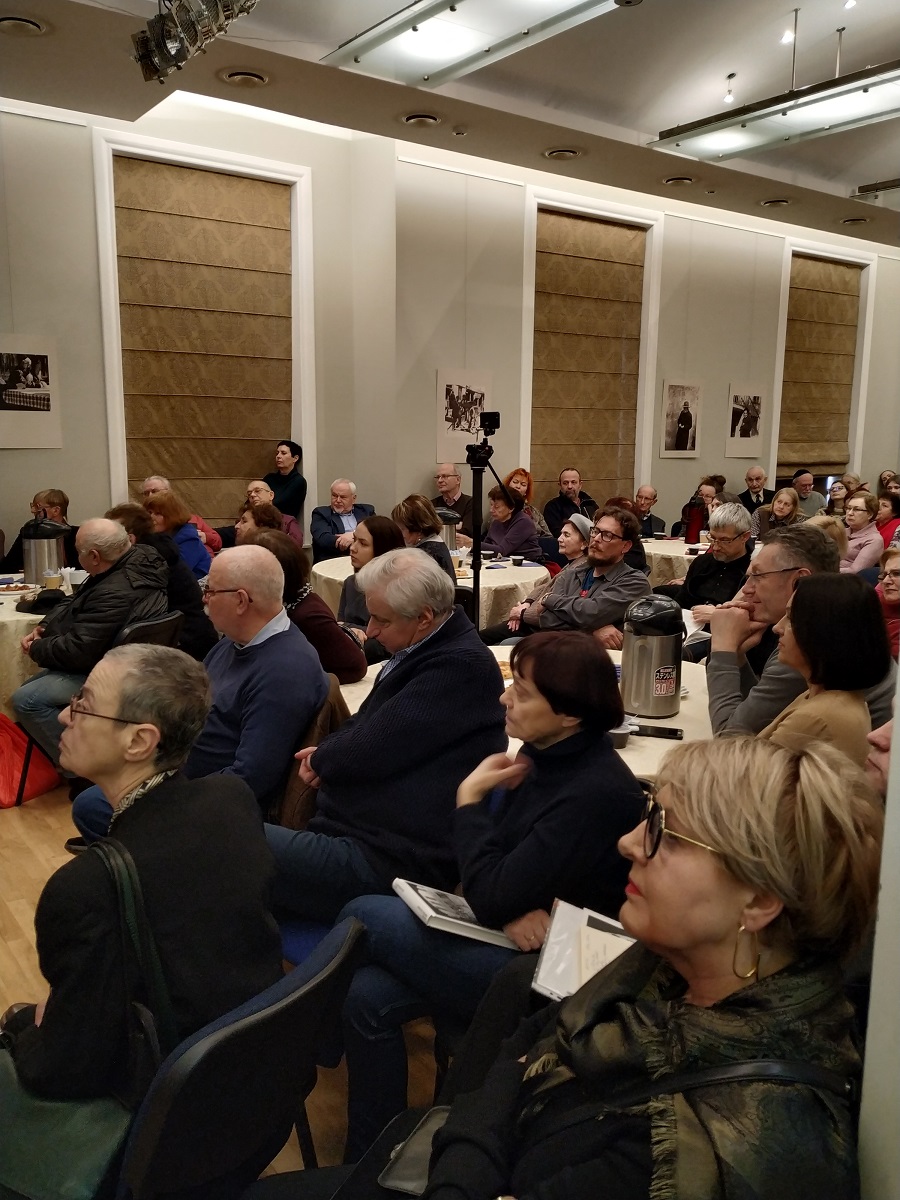 Although organizers hoped for at least 15 people to show up, the third floor hall at the Lithuanian Jewish Community was crowded to overflowing with people from the Community and the general public on February 17. Garon's daughter Tamara and son Eugenius talked about their father with a slideshow of photographs in the book mainly from the early 20th century. Son Eugenius suggested the word "former" should've been included in the title since Yiddish has not been preserved in Lithuania or Israel.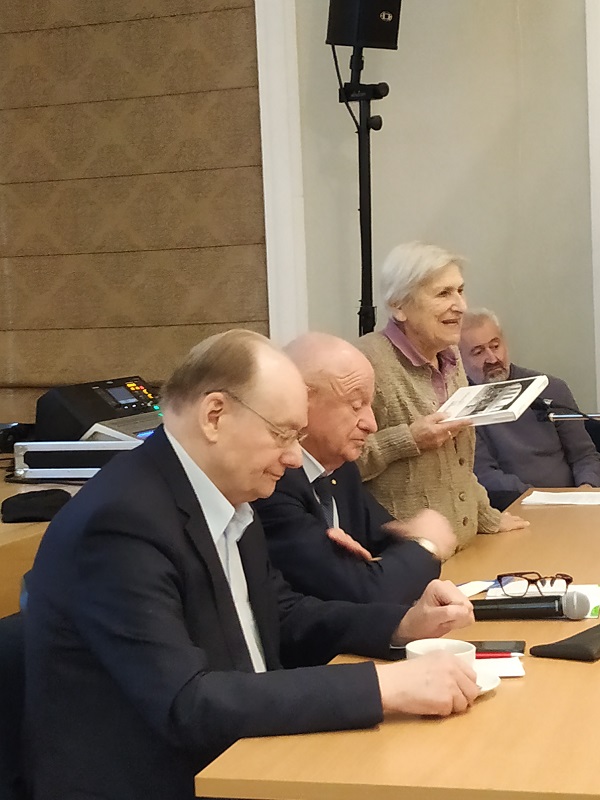 Vilnius Religious Jewish Community chairman Simas Levinas moderated and offered a number of interesting comments himself. Other speakers included Jewish partisan Fania Brancovskaja and Kaunas Jewish guide Chaim Bargman. Brancovskaja helped translate parts of the book. Lithuanian MP, former speaker of parliament and signatory to the Lithuanian Restoration Act Česlovas Juršėnas spoke at length about his impressions of the book, which he said he had read twice, the first time quickly for context and then slowly a second time to take in all the details. The large crowd who turned out lingered long after the final speaker, bought books and talked with Garon's daughter and son.
Publication partially financed by the Good Will Foundation.