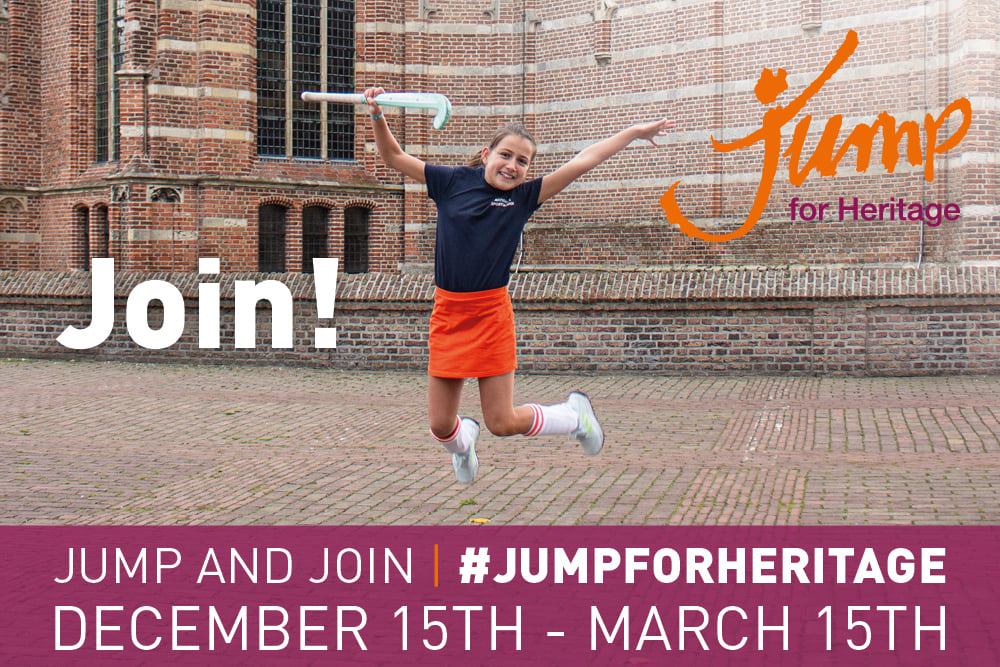 In these challenging times of Covid-19, we are all hit hard. Lifestyles and daily programs have changed immensely. Heritage all around us is closed in many countries. Many sports activities have also been limited. However, outdoor sports and a good laugh have been shown to improve health by reducing stress and mental fatigue.
Our digital world offers opportunities for innovative solutions to these problems. This is why FRH is initiating the campaign #JUMPFORHERITAGE which will unite sports and heritage!
This Europewide campaign links sports and heritage by getting people up and active to explore, share and promote the religious heritage sites in their village/town and region to create a sense of unity and joy after a difficult year.
Participants can join by Submitting a jump photo to the competition for a chance to win a trip to Barcelona in May 2021. Participants can also share their photo on social media by adding the #JUMPFORHERITAGE and tagging FRH.
The campaign launched on 15 December and will end on 15 March. More detailed information can be foun on the website.
After a difficult year of being stuck indoors, let's get out and moving again in 2021 by jumping for heritage!