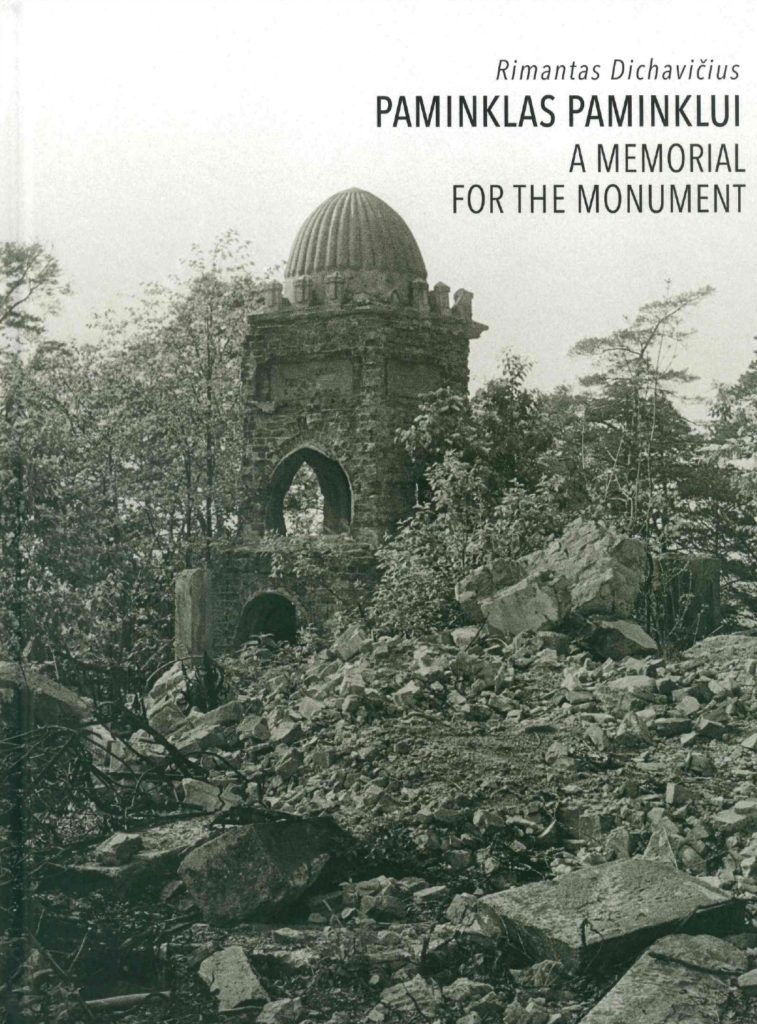 The album A Memorial for a Monument is dedicated to the memory of Vilnius Jewish cemetery on Olandų Street in Vilnius. The book contains photographs of the New Jewish cemetery destroyed by Soviet government in 1961-1964. The photos reflect not only the monuments destroyed by bulldozers, but also the author's – artist and photographer Rimantas Dichavičius – reflections. These photographs, first exhibited in 1989 at the Trade Union Palace on the Tauras Hill in Vilnius, have toured many European cities. They are now back, encouraging not only to remember but also to experience the painful moments of history, the more especially as the victims of the Genocide perpetrated by the Soviet authorities were not only monuments but also people of various nationalities. The range of the book is expanded by Vida Girininkienė's article about Vilnius Jewish cemetery and Karolis Naujokaitis created panorama of historical photographs of this cemetery preserved in Lithuanian and foreign archives. The images captured by the artist Vincas Kisarauskas and the musicologist Rimantas Gučas also blend into it.
The publishing of the book was partially financed by the Good Will Foundation.
The book can be purchased at the Good Will Foundation e-shop: https://gvf.lt/en/e-shop/
Price 25 Eur.