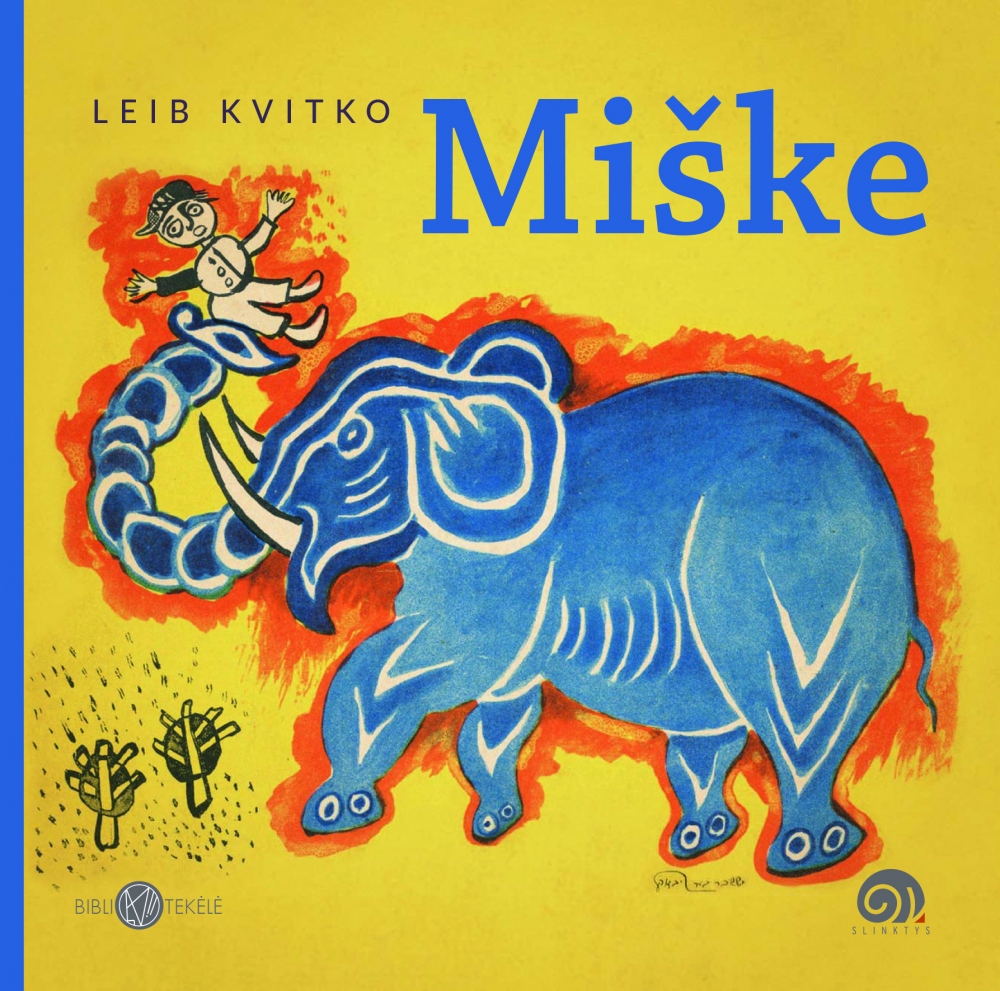 The book "Miške" (In a Forest) (Lithuanian) by Leib Kvitko can be purchased at the Good Will Foundation e-shop https://gvf.lt/en/e-shop/.
Sometimes we dream that we are sitting on the edge of the moon and eating ice cream – oh, how do you not want to wake up then … And sometimes such crazy dreams appear that they are too scary to tell someone. This has happened to the little cute kitten: in a dream he saw a forest, a deceitful fox, a tiger showing its shiny fangs, a strong hairy lion, a wolf with sharp teeth, and many other predators. And the worst that could happen, Ikas Picherikas was lost among these predators in the forest. The farther away, the darker the forest and the scarier the kitten's dream and … the more curious it is to turn the next page.
The publishing of the book was partially financed by the Good Will Foundation.
Price 4,50 Eur.
"Slinktys" Publishing house, in cooperation with Lithuanian Jewish (Litvak) Community and YIVO Institute, is starting to publish books for children. The series of books were written almost 100 years ago and now were translated from Yiddish into Lithuanian language. The books provide authentic illustrations and were sound recorded by actor Eimantas Bareikis (sound director and composer – Simon Gimelstein), and anyone with a QR app on their mobile device are able to listen to them.