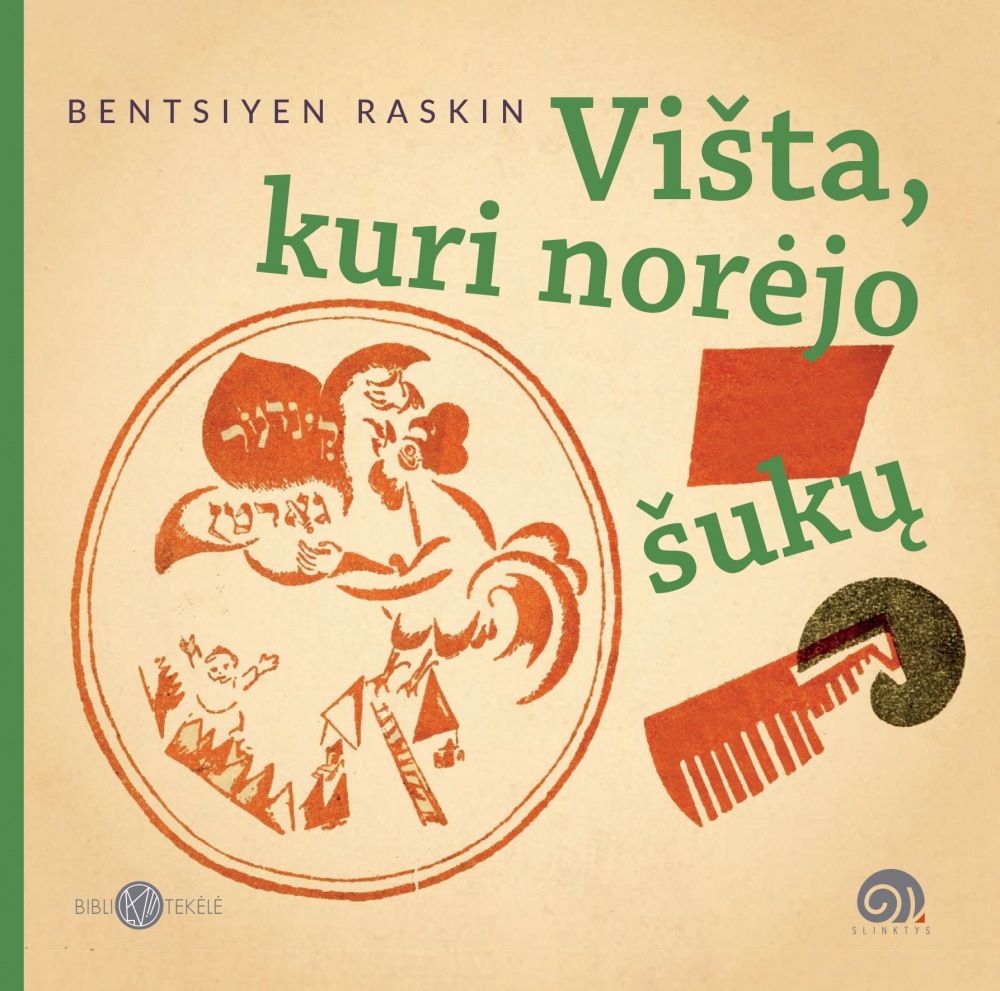 The book "Višta, kuri norėjo šukų" (A Hen which wanted a Comb) (Lithuanian) by Bentsiyen Raskin can be purchased at the Good Will Foundation e-shop https://gvf.lt/en/e-shop/.
The tale of the rooster and the hen is known to many. But has anyone heard the tale of a rooster and a hen who wanted to buy a comb? If you need a comb, then you will have to go to the fair. If you go to the fair, you'll probably meet someone along the way. If you meet someone, how can you not invite them to sit in a wagon? And what can happen to a wagon with a rooster, a chicken, a lion, a tiger and an elephant inside?
The publishing of the book was partially financed by the Good Will Foundation.
Price 4,50 Eur.
"Slinktys" Publishing house, in cooperation with Lithuanian Jewish (Litvak) Community and YIVO Institute, is starting to publish books for children. The series of books were written almost 100 years ago and now were translated from Yiddish into Lithuanian language. The books provide authentic illustrations and were sound recorded by actor Eimantas Bareikis (sound director and composer – Simon Gimelstein), and anyone with a QR app on their mobile device are able to listen to them.