In December 2019, the conference was held in Vilnius, Lithuanian Jewish (Litvak) Community (LJC), to commemorate the 10th anniversary of Terezin declaration, dedicated to solving Holocaust victims' property restitution questions. The experiences of returning assets of European countries were reviewed. Participants of the event had the chance to meet well-known Holocaust historians, to hear their presentations, to get acquainted with the results of many years of research. Lithuanian speakers had the opportunity to present Lithuania's situation and to define goals and objectives for the future.
Jewish Community leaders from Czech Republic, Poland, Latvia and Hungary participating in the conference spoke about property restitution problems and unfulfilled promises of their governments, procrastination of cases in their countries and the prospect of creating new laws regarding property restitution procedures.
In 2009, 47 countries signed Terezin declaration in Prague regarding the restitution principles of seized property of European Jews, Lithuania was among them.
In December 2021, an e-publication was published to commemorate this conference.
In her introductory speech to the e-publication, Faina Kukliansky, Chair of the LJC, states: "The question of restitution is not primarily a legal question, but a political, humanistic one. The Lithuanian state is obliged to recognize its responsibility as a state. We talk so much about the continuity of citizenship and the connection with the state, we discuss the restoration of citizenship, but we immediately forget everything when it comes to taking care of victims of the Nazis and returning what was once looted."
The e-publication contains all presentations of the conference speakers. We invite you to read the e-publication: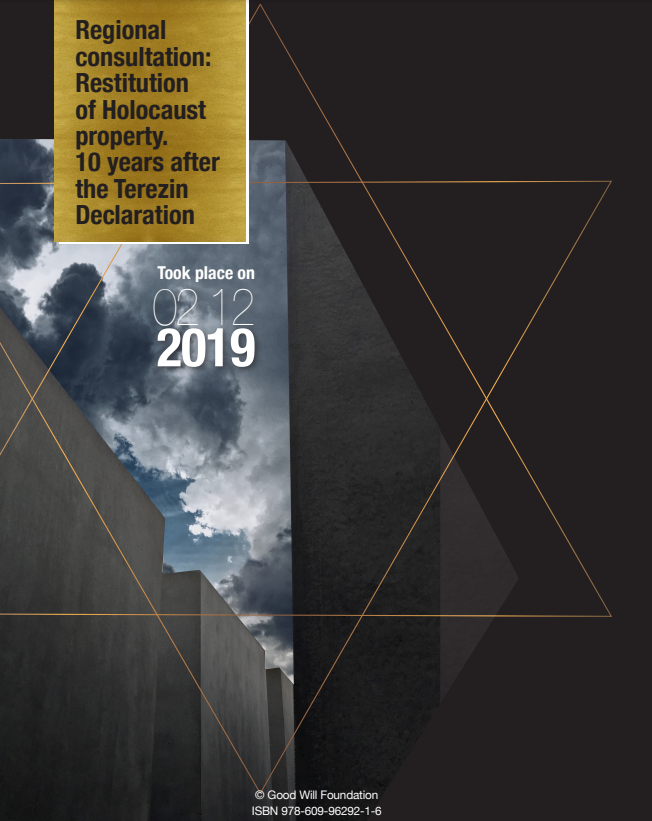 Photos from the conference held on December 2019. ©Good Will Foundation